Botox & Latisse
Cosmetic Wrinkle Removal
BOTOX® Cosmetic is an FDA-approved injectable treatment to temporarily remove frown lines and crow's feet. BOTOX® Cosmetic injections have been used safely and effectively since the 1980s to treat many ophthalmological, neurological disorders and a variety of conditions. It has become a popular treatment for reversing the visible signs of aging.
BOTOX® Cosmetic blocks the nerve signals from the nerve to the tiny facial muscles that are related to expression lines. The actual treatment is well tolerated and takes only a few minutes with no downtime or lengthy recovery period. The effects of BOTOX® Cosmetic will be noticeable about 3 to 7 days after treatment. Dynamic wrinkles, frown lines, scowls or even angry appearance is eliminated resulting in a younger and more pleasing appearance. It is one of the most popular procedures for both men and women. Clinical studies indicate that procedures tend to last longer each time you freshen up your site. Results will typically last four to eight months.
If you would like to learn more about BOTOX® Cosmetic treatments please call our office at 713-395-1515 and schedule a consultation.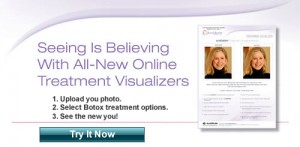 BOTOX® is a registered trademark of Allergan, Inc.
LATISSE – Lash Enhancement for Life!
Imagine the beauty and confidence that come with longer, thicker and darker eyelashes. If you are one of the many people that suffer from inadequate eyelashes, now there's an easy solution.
LATISSE is an FDA-approved prescription treatment for hypotrichosis, the scientific name for having insufficient eyelash coverage. This breakthrough formula is used to grow your real eyelashes for life, making them longer and more prominent. Learn how you can enhance the appearance of your eyes—one of your most distinguished and striking features—with this simple daily topical treatment.

Open your eyes to the possibilities.
What is LATISSE?
LATISSE is the first and only FDA-approved prescription treatment for inadequate or insufficient eyelashes (also known as hypotrichosis of the eyelashes). This specialized topical treatment is applied directly to lashes once daily to make them longer, thicker and darker.
How does LATISSE work?
The LATISSE topical treatment is designed to target and enhance the normal "growth phase" of eyelash hair by both increasing the length of this crucial phase and multiplying the number of hairs grown during this time. If you stop using LATISSE, eyelashes will gradually return to their previous appearance.
How quickly will I see results?
Eyelash growth with LATISSE is gradual and fills in naturally over time. Initial changes may be visible around four weeks with longer, thicker and darker effects peaking at 16 weeks. At four months, 78% of those in a LATISSE clinical study showed a significant increase in overall eyelash prominence.
How do I obtain a LATISSE prescription?
Call the Eye Center of Texas at 713-395-1515 to schedule your LATISSE evaluation and find out if LATISSE is right for you.
The professionals at Eye Center of Texas are dedicated to providing comprehensive eye care treatments to patients throughout Texas. In addition to offering cosmetic treatments such as eyelid surgery, Dr. Wade and Dr. Mayo are renowned Houston LASIK surgeons and cataract surgery providers.