At Eye Center of Texas, we're dedicated to making LASIK surgery and other vision correction procedures more affordable to everyone who desires a better way to see. Our counselors can provide complete financing information during your evaluation and help you select the finance plan that best meets your needs.
We accept cash/money order/cashier's check and most major credit card including VISA, MasterCard, American Express and Discover.
Flexible Spending Account (FSA) is an employer-sponsored benefit that allows you to deduct a percentage of your paycheck and use that money to pay for eligible medical expenses on a pre-tax basis. It's a good option for employees who expect to incur medical expenses that won't be reimbursed by regular health insurance plans. Laser vision correction is an eligible FSA expense under IRS guidelines. Depending on your tax bracket, using an FSA to pay for your laser eye surgery could save you significantly. To find out more, and to learn if your company offers FSAs, speak with your company's human resources or benefits manager.
Apply now and get a decision in seconds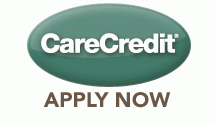 We offer several financing plans, from 0% interest plans to extended payment period plans. Our goal is to offer a solution that will help you easily integrate your treatment into your budget.  Eye Center of Texas is happy to accept Care Credit, however, the minimum transaction amount is $500.00.
Financing Options Available
Apply today to find a financing option that meets your needs.