What Is Astigmatism and Can LASIK Correct It?
Astigmatism is a common vision condition that occurs when the eye is not completely round. While the cause of astigmatism is unknown, there are several treatment options to help remedy astigmatism's resulting blurred vision. Treatment options include, eyeglasses, contact lenses or refractive surgery.
The first step in understanding astigmatism is knowing the different parts of the eye and how they function.
Cornea: the clear front portion that covers the eye helps to refract (bend) light to focus on the retina
Retina: the light-sensitive area in the back of the eye
Eye Lens: the transparent structure that  helps the cornea to refract light
When light enters the rounded cornea of the eye or the eye lens, the eye refracts (bends) the light causing clear vision. When the cornea or lens are not round, but shaped more like the back of a spoon or football, the light is refracted unevenly. When uneven refraction occurs, only part of an object can be focused on at one time causing vision to appear blurry.
Symptoms
This condition causes one's vision to be blurred or distorted in varying degrees and at all distances. If the vision is not corrected, eye strain, fatigue, or headaches may occur.
Diagnosis
Sometimes this condition occurs with other vision problems such as nearsightedness (myopia) and farsightedness (hyperopia). Your eye doctor can give you a diagnosis after a comprehensive eye exam.
Treatment
Practically every type and intensity of blurred vision can be corrected with prescription eyeglasses or contact lenses.
If the thought of wearing glasses or contact lenses does not appeal to you, refractive surgery could be the best solution to remedy your vision.  The best candidates for this procedure have healthy eyes and do not have diseases, scarring, or retinal problems.
Several different types of refractive surgery include:
LASIK (laser in-situ keratomileusis): LASIK surgery corrects vision by reshaping corneal tissue so that it correctly focuses light into the eye and onto the retina. A flap made in the outer corneal layer allows access to the tissue underneath.
PRK (photorefractive keratectomy): During this procedure, the eye surgeon reshapes the cornea using a laser on the outer surface of the cornea (unlike the LASIK procedure that accesses underlying tissue).
As with all surgical procedures, there are risks and complications associated with refractive surgery. A frequently reported complication is persistent dry eyes. To lower your risks, consult a LASIK surgeon who can advise you what procedure is best for you.
Benefits of Lasik Surgery
Improved vision. Research reveals that approximately 95% of the people who chose this form of laser eye surgery now see with 20/40 (10%) or 20/20 (85%) acuity.
Speedy results and recovery. Some patients experience clear vision immediately after the procedure. Others have clear sight within the day and can return to their normal schedule the day after the surgery.
Lasting results. After about three months, the eyes have adjusted and the patient's improved eyesight will be permanent. No follow-up is needed unless there are complications.
No more contact lenses expenses. No more money and time spent on replacement lenses, cases and cleaning solutions. You pay for contact lenses for as long as you use them. You pay for your surgery only once.
Goodbye, eyeglasses. Glasses tend to limit peripheral vision. Laser eye surgery improves your complete vision.
Houston Astigmatism Solutions
The Eye Center of Texas' Dr. Wade and Dr. Mayo have performed over 60,000 successful LASIK procedures. If you are interested in learning more about how you can correct your astigmatism through LASIK surgery, fill out this form for a FREE LASIK consultation.
Related Articles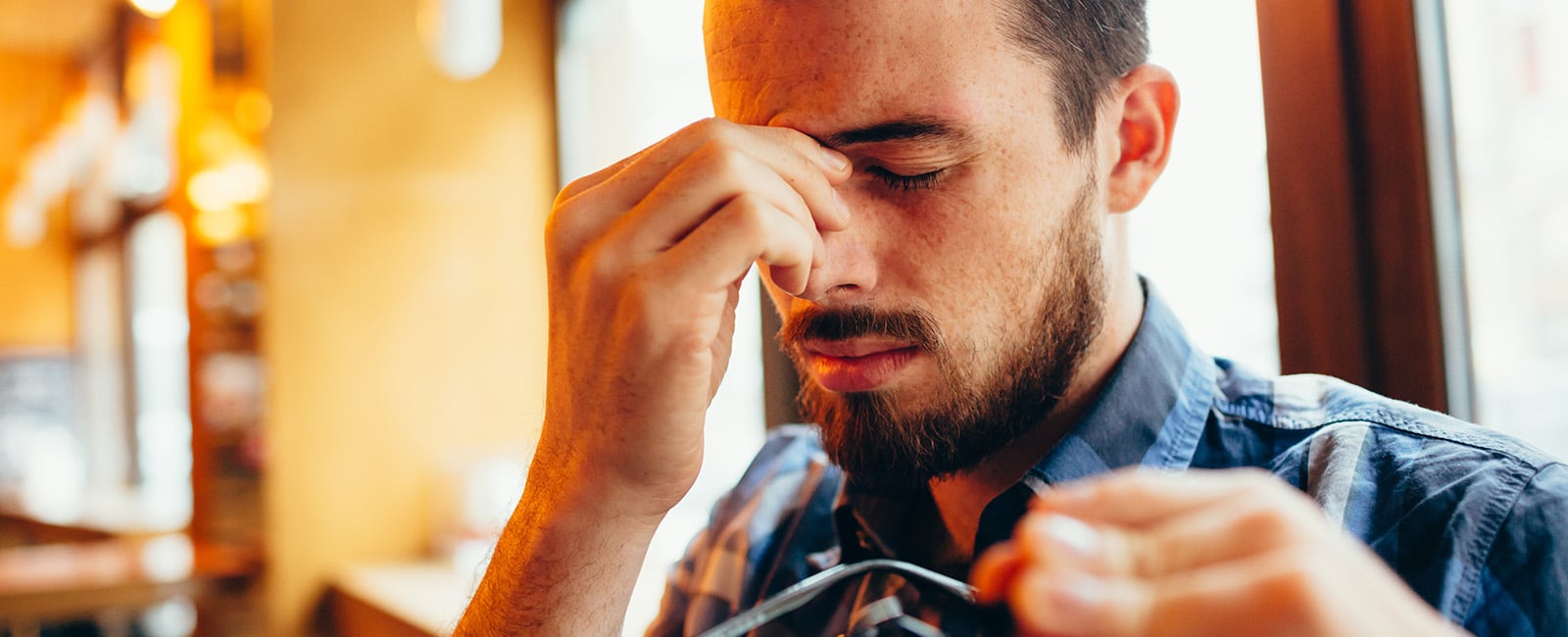 Astigmatism
5 min read
Can LASIK Correct Astigmatism?
Learn more
Astigmatism
What is Astigmatism?
Learn more
Financing Options Available
Apply today to find a financing option that meets your needs.