Fixing Keratoconus: Corneal Collagen Cross-Linking and You
Keratoconus is a progressive eye disease that weakens the cornea. Until recently, a keratoconus diagnosis meant having to purchase new prescriptions eyewear every year in order to stay one step ahead of blurred vision. Today, a new procedure for keratoconus, corneal collagen cross-linking (CXL), has improved ophthalmology's ability to treat keratoconus.

Corneal collagen cross-linking can strengthen your corneas and improve your vision. The procedure can be life-changing, as the late Olympic champion and bobsledding legend, Steve Holcomb, made clear when his improved vision helped his team bring home the gold in 2010. Learn how Eye Center of Texas and this convenient, in-office treatment can help you manage keratoconus and avoid a lifetime of cloudy vision.
Corneas and Keratoconus
Before we get into talking about corneal collagen cross-linking, it's important that we discuss the cornea. The cornea is the outer lens of your eye. It controls how light enters the eye and how your eye focuses, and it helps you accomplish everyday tasks of varying difficulty, from checking your phone to maneuvering through rush hour traffic.
Keratoconus in the eye is a bilateral, asymmetric, clinically non-inflammatory corneal degeneration. Put in plain English, it's a thinned out, weakened cornea caused by diminishing collagen. When the cornea thins out in this manner, it skews into a cone shape (a condition called ectasia) which in turn can hinder your ability to see.
Why choose corneal cross-linking?
Before corneal cross-linking treatment for keratoconus was created, the only option available to patients was to purchase stronger prescriptions and rigid, gas permeable contacts. Not only would untreated keratoconus leave patients with permanently deteriorating vision, but it also created thin or weak corneas, which can make patients eligible for important refractive surgeries, such as LASIK or PRK.
Luckily, with recent developments in ophthalmology, a procedure called corneal cross-linking (CXL) was discovered. Also called collagen cross-linking, corneal cross-linking has become more and more common in the medical field.
Corneal cross-linking requires the application of liquid riboflavin (vitamin B2) to the surface of the eye. Once the riboflavin has been applied, controlled dosage of ultraviolet light prevents further bulging of the eye. The procedure strengthens your cornea and prevents it from further skewing into a cone shape. In short, corneal cross-linking for keratoconus offers hope for those diagnosed with keratoconus.
There are two possible methods of performing the corneal cross-linking treatment. Both are minimally invasive and can be performed in-office.
Epithelium-off corneal cross-linking (epi-off CXL)
This type of corneal cross-linking procedure involves temporarily removing the outer layer of the cornea, or the epithelium, to allow the riboflavin to penetrate the corneal tissue with more ease. For this reason, epithelium-off corneal cross-linking surgery is often shorter than epithelium-on surgery
Epithelium-on corneal cross-linking (epi-on CXL)
This type of corneal cross-linking procedure leaves the outer layer of the cornea in place. Since there is less surface area for the riboflavin to penetrate, this method requires a longer time for the riboflavin to dissolve into the cornea, thus lengthening procedure time.
The regulatory status of corneal cross-linking
Because corneal cross-linking is a relatively new procedure, one of the most frequent questions we receive is, "Is corneal cross-linking FDA approved?" The FDA has currently approved only one company's corneal cross-linking method for progressive keratoconus: Avedro. In 2016, the FDA approved Avedro's KXL System for Accelerated Corneal Cross-Linking as well as its riboflavin solutions, Photrexa Viscous, and Photrexa. (Note that KXL is an abbreviation for maximum keratometry, not a different form of CXL.)
What to expect during the corneal cross-linking procedure
As with every procedure at Eye Center of Texas, including LASIK in Houston, you will need to participate in a few routine pre-op eye examinations, such as a visual acuity test, before your collagen cross-linking procedure. The procedure takes approximately 60 to 90 minutes to complete.
If receiving the epi-off CXL treatment, you will be placed in a reclining chair and your cornea specialist in Houston will remove the epithelial layer of your cornea before applying the riboflavin drops. If receiving the epi-on CXL treatment, your surgeon will apply the riboflavin drops at the very beginning of the procedure.
In either case, once a sufficient amount of time has passed and there is plenty of riboflavin present in the cornea, the surgeon will check the thickness of the cornea and administer UV light for up to 30 minutes.
After the corneal cross-linking procedure
Recovery from corneal cross-linking is both simple and straightforward. If necessary, the surgeon may apply a bandage contact lens. You may also be prescribed topical antibiotic and anti-inflammatory drops. Mild eye irritation after corneal cross-linking is common, but the eye typically heals within several weeks.
Are you a good candidate for corneal cross-linking?
The best candidates for corneal cross-linking surgery catch their keratoconus early on and act quickly to prevent any further manipulation of the cornea shape. Keratoconus is typically found between the ages of 10 and 20 and worsens as people get into their 30s and 40s.
Everyone who is diagnosed with keratoconus should seek treatment as soon as possible, no matter how early or late it's detected.
Corneal cross-linking at Eye Center of Texas
Eye Center of Texas provides life-changing vision correction for Houstonians. Trusted by over 275 Houston eye doctors, we pride ourselves in delivering results via the leading epi-off and epi-on CXL treatments, as well as the best LASIK in Houston. Schedule an appointment today, and begin your journey towards improved vision.
Related Resources
Related Articles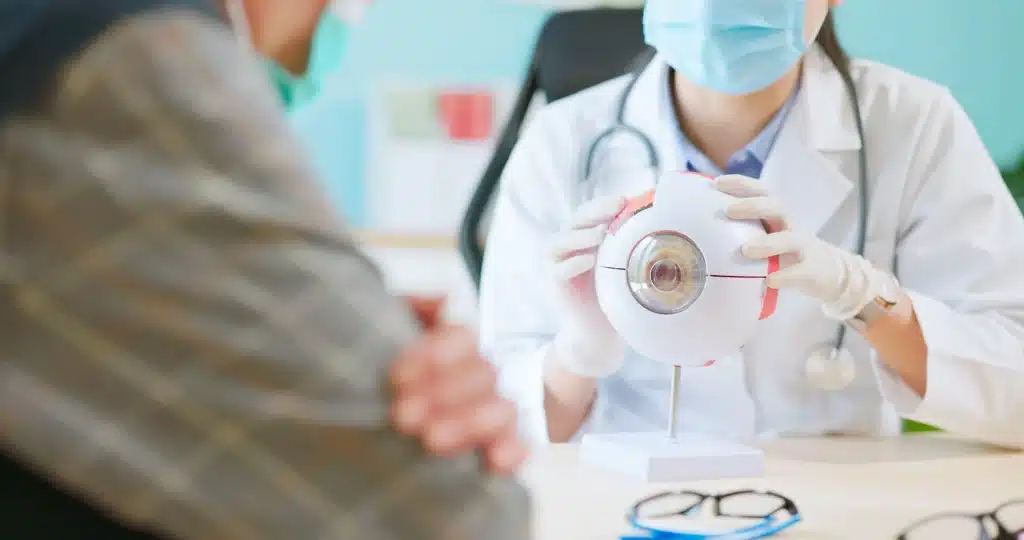 Corneal Cross-Linking
Corneal Cross-Linking Success Rate
Learn more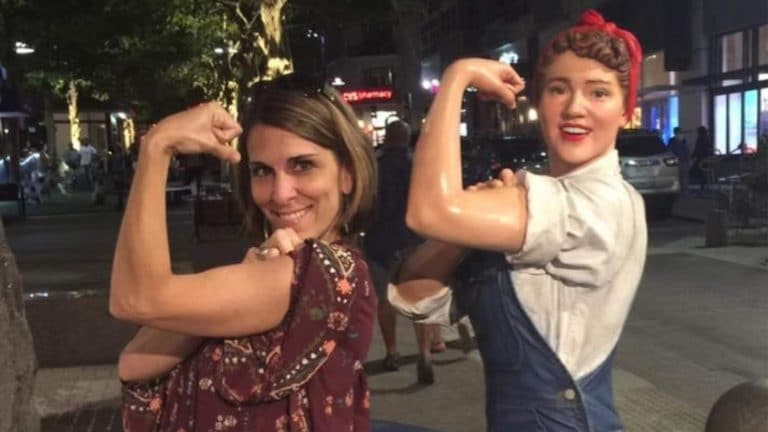 Corneal Cross-Linking
3 min read
Eye Center of Texas Keratoconus Patient Gets Long-Awaited Results with Corneal Cross-Linking
Learn more
Financing Options Available
Apply today to find a financing option that meets your needs.